Jewelry is the love of every woman, and it can be said that no woman can resist the attraction of jewelry. In this regard, as a boyfriend or husband, you can use jewelry to find a beautiful smile. However, rings, bracelets, earrings, etc. will be eclipsed without the jewelry box, so the jewelry box is really a god assist for gift giving. Jewelry boxes of different materials have different breaths. Let's take a look at the visual experience brought by different jewelry boxes.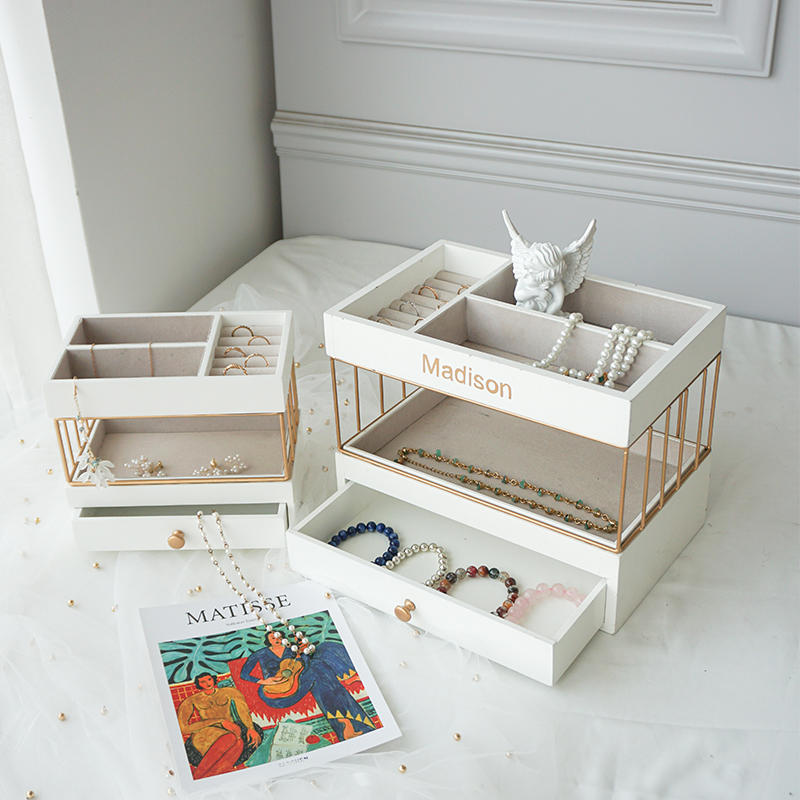 1. Paper jewelry box
Because the price of paper jewelry box is not high, it is widely used in daily life. Paper jewelry boxes are mostly used for business gift packaging and personal gift packaging. However, because the quality of paper directly reflects the grade of the jewelry box, it is best to use high-quality paper for this kind of jewelry box.
2. Wooden jewelry box
Wooden products have been the representative of simplicity and elegance since ancient times. Recalling the past, women in ancient times used wooden jewelry boxes. Wooden jewelry boxes are more suitable for high-quality temperament women.
3. Leather jewelry box
Leather jewelry box is the most widely used material besides paper. Now many manufacturers will combine leather jewelry box with fashion elements and classical atmosphere, so that the jewelry box exudes a strong modern flavor.