Compared with traditional jewelry boxes, modern jewelry boxes are lighter and more practical. The materials are mostly leather, PU leather, brocade, flannel and other lightweight and fashionable materials, so the appearance is more fresh and simple.
     There are four common styles of jewelry boxes on the market today: desktop jewelry boxes, portable jewelry boxes, jewelry bags, and jewelry trays.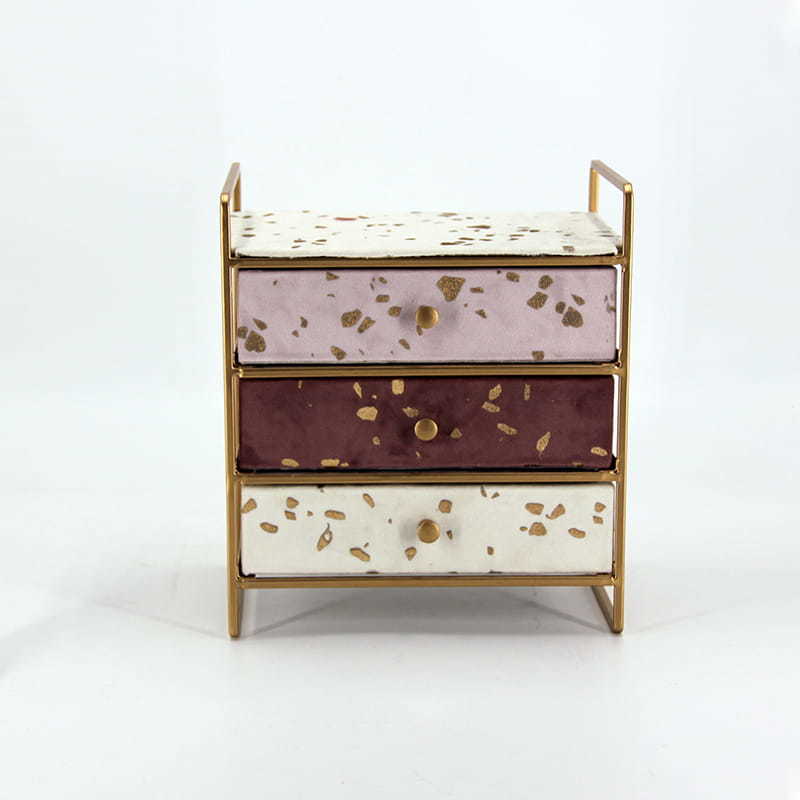 1. Desktop jewelry box
This kind of jewelry box on the dresser can be described as a treasure chest, in addition to jewelry, hair accessories, watches, etc. can be stored
2. Portable jewelry box
This kind of jewelry box can be described as "the sparrow is small and complete with all the internal organs", it can store different kinds of jewelry, and it is perfect for daily replacement jewelry when traveling or traveling.
3. Jewelry bag
Jewelry bags are mostly made of fabric, which is very light and suitable for daily travel and small jewelry that are frequently replaced.
4. Jewelry tray
For those kinds of rings, earrings, necklaces, etc. that you wear every day, if it is too troublesome to put in the jewelry box every day, then you must need a cute and convenient jewelry tray. The jewelry tray can be placed at the bedside or by the dresser for easy access to jewelry every day.