Heart of beauty in everyone. It is a woman's nature to love beauty. A woman will always have a few favorite pieces of jewelry in her life. The problem is that if there are too many jewelry, it will be easy to get mixed up, and it is also very easy to lose small objects. So how to do jewelry storage? If the jewelry that is not worn often is stored improperly, it will have a certain impact on the quality of the jewelry. What are the ways to store jewelry?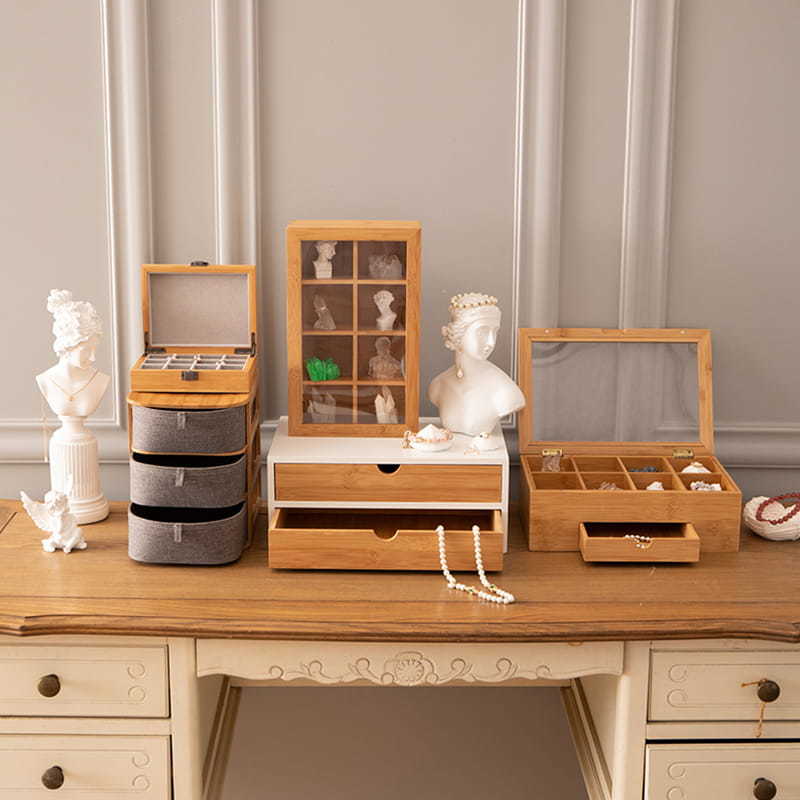 1. Make full use of jewelry boxes: All kinds of jewelry have special jewelry storage boxes. You can store different types of jewelry separately, but if you think that there are too many small jewelry boxes, you can buy large ones. Multi-layer storage box for storage. A good-looking jewelry storage box can not only store small parts, but also the appearance design can be selected according to the bedroom decoration style, which can play a certain decorative role and make the whole room more artistic.
2. Classify different jewelry: Most of the jewelry accessories owned by girls are of different materials, styles, and types. If they are mixed together, gems of different hardness are easily scratched due to mutual friction, like necklaces. , Bracelets, these chain-style accessories are also easy to entangle and difficult to separate. Therefore, if you want to store your beloved accessories neatly, the first thing for girls is to classify various accessories, which can be classified according to the same type and material. Generally, jewelry storage boxes on the market are divided into several layers according to different functional areas, and are divided into square lattices and mini small drawers according to the common jewelry shapes and materials on the market. It keeps the storage organized and it is very convenient to carry.
3. Have a special jewelry placement area: If you want to store your jewelry well, the last thing you need to do is to store the stored jewelry in a fixed place, so it is not easy to lose. Moreover, for those more expensive jewelry, it is best not to put it in a place where others can easily touch it, and it may be safer to store it in a safe.
Jewelry storage is actually very simple. As long as you spend an extra minute to organize your jewelry every day, you can avoid problems such as jewelry loss.
In fact, the jewelry box can also be purchased together with the skin care product storage box. The functional division will make the entire dresser desktop more concise and elegant. There is also a very necessary point for dressing table storage, that is, throw away expired or about to expire skin care products and cosmetics, So as not to misuse or take up space.