A jewelry display stand is a great way to keep your favorite pieces of jewelry organized and out of the box. These displays come in a variety of shapes and sizes and are perfect for displaying necklaces, rings and earrings. They are also great for showcasing special offers and discounts.
The jewelry mannequin stands
These display stands are a fun and fashionable way to show off your jewelry. They range from hand, bust and mini mannequin forms and are designed to capture anyone's attention.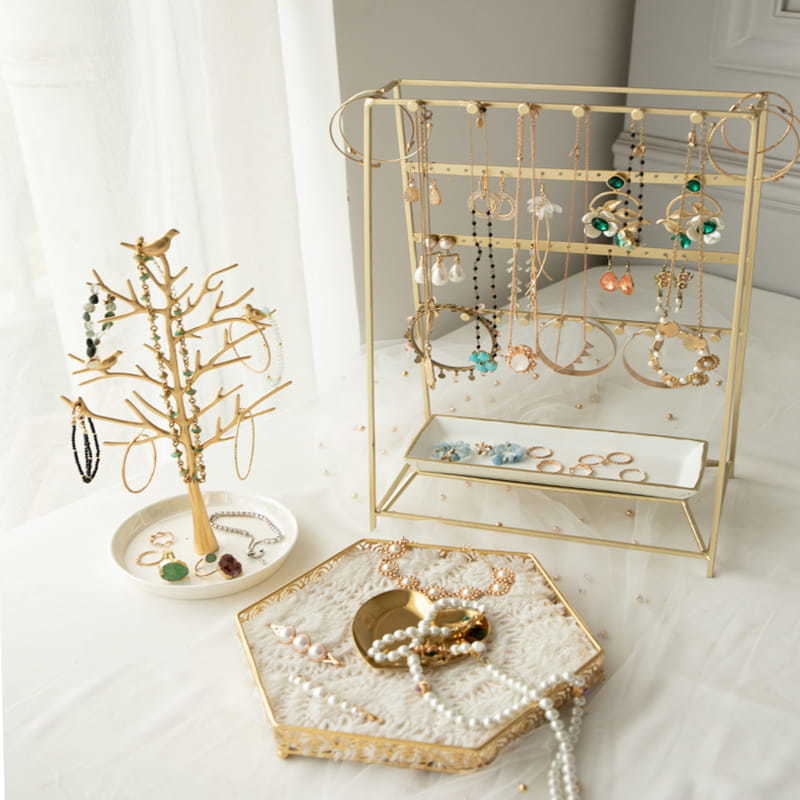 The best jewelry display stand is one that keeps your items organized and safely stored without tangling, scratching or fading. They are also a great way to maximize space in your store while giving your customers a clear view of your inventory.
Earrings and necklaces are a valuable part of your inventory and should be properly displayed to attract customers. Using post earring displays for stud earrings, T-shaped earring displays for dangling and drop style earrings or single pair earring display kits for hoop-style earrings are all great ways to showcase these products.
Watches and bracelets are a great addition to your jewelry collection and a jewelry display stand is the perfect way to showcase these pieces of jewelry. The most effective jewelry display stands will be able to hold your watches in a secure way while keeping them organized and looking their best.
This jewelry display is a must have for any boutique or department store and will help increase visibility in your shop, as well as promote sales and customer retention. These jewelry display stands are available in a wide range of colors and designs to ensure your store can fit any décor.