Beautiful jewelry is a favorite among women, but did you notice their outerwear jewelry box when you pulled them out? Thinking about it carefully, the jewelry boxes we see on weekdays seem to be similar. In fact, it is not. There are many articles in this jewelry box. From the material of the jewelry box, it can be divided into several types!
1. Paper jewelry box
At present, the cartons on the market are generally made of cardboard, which is wrapped with a layer of leather-filled paper. The leather-filled paper is generally imported from abroad. This type of box is relatively cheap, and is generally used in silver jewelry stores. It is also the most jewelry box style we have seen on weekdays. It is simple and generous and does not cost much, and merchants are very willing to choose this type.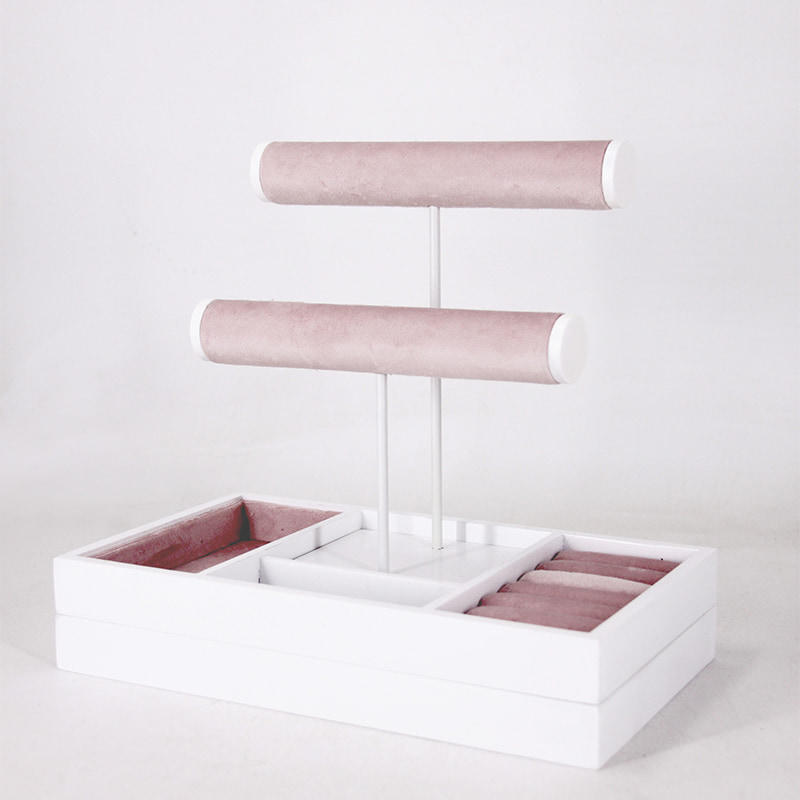 2. Flocking jewelry box
The flocking box is mainly made of plastic, and the surface is flocked, which looks more beautiful and lighter. Flocking boxes are relatively high-end than carton boxes. Generally, it is also used for silver jewelry, gold, etc. Merchants like Chow Sang Sang will choose to use this type of jewelry box, which is suitable for jewelry with texture such as gold and silver jewelry.
3. Glue Jewelry Box
This type of jewelry box is generally processed by injection molding and mass-produced by opening the mold. Generally, the demand is tens of thousands. Most of them are flocked, and there are also paper-covered ones. Currently the first choice for most jewelers.
4. Wooden jewelry box
Solid wood jewelry boxes are relatively high-end jewelry packaging. Generally, solid wood is used as the main material and is treated with spray paint. Many companies use this solid wood jewelry box to export to foreign countries. The batch is not large, but the production cycle is long and the price is expensive. This type of jewelry box is generally used more by niche merchants. Due to the high cost, the price of jewelry is generally not too low!
5. Glass jewelry box
Made of plexiglass, it is not easy to break, wear-resistant, and anti-corrosion. The combination of glass jewelry box and fashion elements gives it a strong sense of the times and a modern atmosphere. These boxes are generally used in high-end jewelry packaging.