A
jewelry display stand
is a piece of furniture that allows you to show off your most elegant trinkets in the best possible way. They're designed to grab people's attention and inspire them to purchase the items on offer. They come in a wide range of styles and designs to suit all kinds of environments and are the ideal choice for stores that sell fine jewellery, art or ornamental wares.
When choosing a jewelry display stand, make sure to consider the material and style of the rest of your store. For example, a chrome jewelry display stand is a good choice for a more modern environment, while a wicker stand will work better in a more rustic or natural space. It's important to keep the overall look of your shop in mind when choosing a jewelry stand, as the displays should be unified and consistent in order to make an impression on customers.
Having the right display materials on hand is also crucial. Acrylic jewelry display stands are great for showcasing most types of designs, as they're clear and complement a wide variety of styles. They're especially well suited for modern jewelry displays that focus on geometric shapes and sleek lines. Wooden jewellery display stands are perfect for a more natural and earthy theme, especially those that include floral or leafy elements in their design.
Earring and necklace displays are also a must-have for your jewellery display. Choose from a wide range of options, including post earring stands, hoop earrings and single pair earring stands. These are suitable for a wide variety of styles and can accommodate many pairs at once. For a more organized and tidy look, use a small earring organizer to separate the various earrings on your jewelry display stand. Alternatively, you can use a lockable earring display case to prevent theft and protect more expensive earring pairs.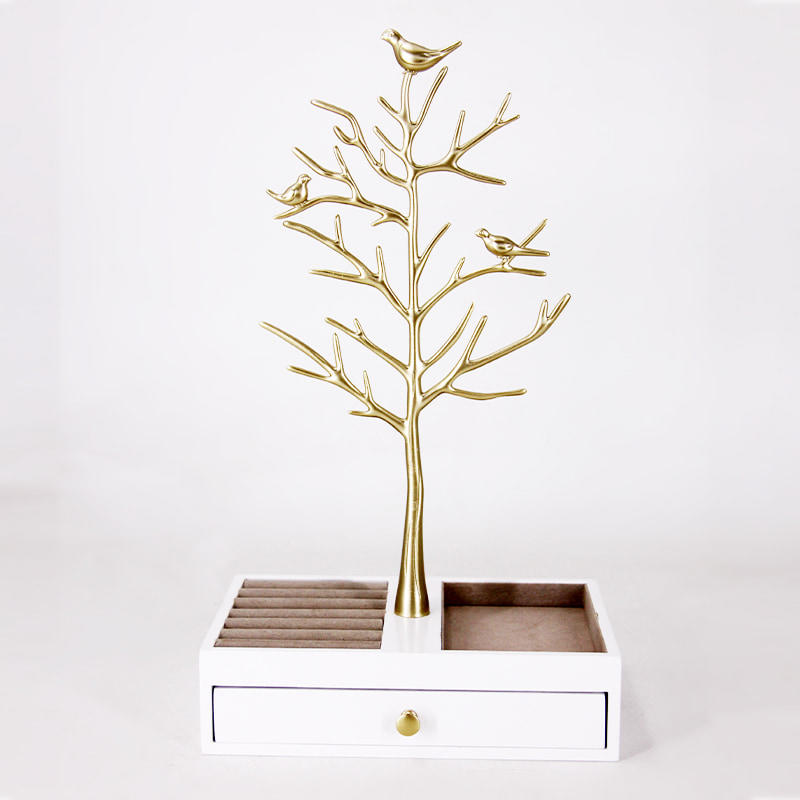 The same goes for necklace displays, with a selection of short and tall necklace busts available to meet any need. Choose a short necklace bust for chokers and collar necklaces, or go with a taller necklace bust to showcase opera and lariat necklines. A locking necklace display case will ensure that your most valuable bling stays safe while on display, helping you deter theft and increase sales in the process.
In the same vein, a ring and bracelet display stand is a great way to organize your smaller pieces while still making them easily visible. These are available in a wide range of shapes and styles, from simple rounded rings to elaborate shaped holders that will help your products stand out. They can even be made from a variety of different materials, such as brass, copper and silver.
Jewelry mannequins are another excellent option for your display needs, as they will give your customers a realistic view of the product. These can vary from hand models to bust and mini mannequins that will instantly grab the attention of any passersby.