The jewelry you wear on a regular basis can quickly turn into a tangled mess if it isn't properly stored. To keep your precious pieces in good condition and out of harm's way, swap out your jewelry box or case for a chic, well-designed jewelry holder. You can opt for a stackable storage solution that allows you to add on extra trays as your collection grows, or choose one with separate sections for earrings, necklaces and bracelets. A ring holder that holds multiple rings is also an option if you have lots of smaller jewelry. To avoid tarnishing, make sure to keep your jewelry in a cool dry location in a drawer or closet that isn't exposed to direct sunlight.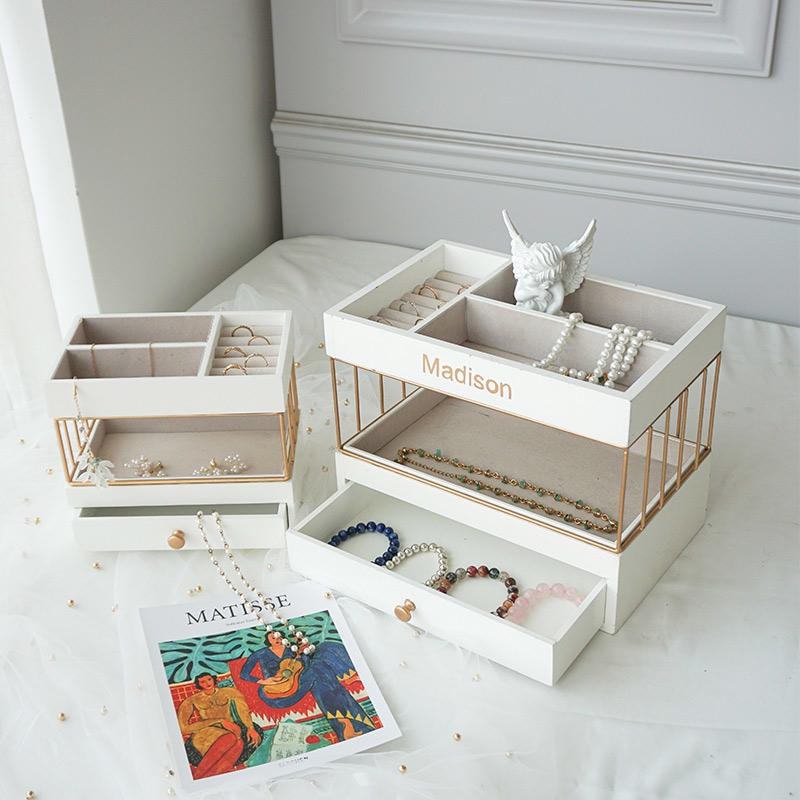 The best
jewelry holders
are easy to use and offer a sleek appearance that can sit atop your dresser or vanity. One of the more popular options is a stackable jewelry organizer that offers separate trays for each piece of jewelry, or one that is designed similarly to a cake stand and has several small dishes on each tier to store stud earrings or other small pieces. A rotating jewelry holder is another smart choice, which you can easily access by simply twirling the display around.
Another elegant jewelry storage idea is a hanging wall jewelry organizer that has many compartments and hooks for holding your favorite pieces, which you can affix to the back of a door or inside of a cabinet.
To keep your necklaces and other longer pieces from tangling, you can try using a hanging earring and necklace organizer that features a series of long rods or chains, with each section having a hook that you can hang your chains from. These types of hangers are a great choice if you have very long and thin necklaces that you tend to wear often.
Another way to store your jewelry is by using a magnetic jewelry holder. The magnets keep your necklaces and other metal jewelry from falling off the holder, and they allow you to quickly and easily grab your favorites. You can find a variety of different types of magnetic jewelry holders from home goods stores, including one that is made from an old window frame and has a cute owl design that looks like a birdhouse. You can also hang a magnetic jewelry holder on the inside of your refrigerator or pantry to keep your accessories at the ready.