A
jewelry holder
is a great way to organize your rings, bracelets and earrings. They also help prevent them from getting tangled or rusting.
Whether you have a large collection or just a few pieces that you rarely wear, you can use a holder to keep them organized in your bedroom, bathroom or closet space. You can find these organizers in a wide range of styles, including some that are decorative and add a touch of style to your space.
Wall-mounted holders are a stylish option to display your accessories on the wall, but they do require a bit of a space on the dresser. Consider a style with hooks for hanging earrings, or opt for a taller holder that has doors and drawers where you can lay your jewelry.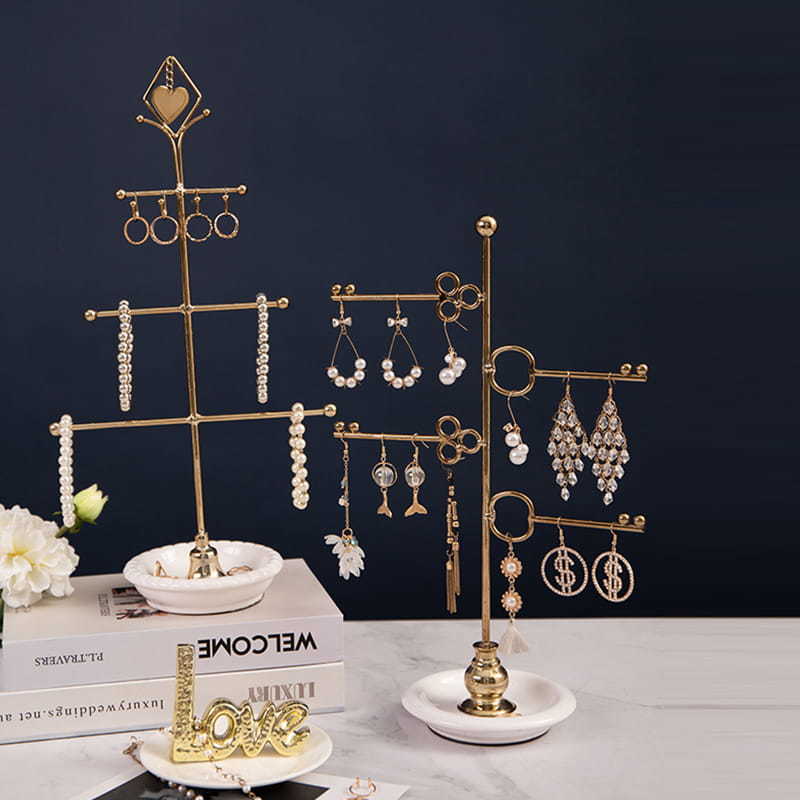 Tiered trays are another way to store jewelry that you tend to wear frequently. These trays can be made from dishes, deviled egg plates or cereal bowls.
Earring Boards
A fabric covered cork earring board is an easy project to make and gives you a place to hang your earrings. It also makes it easier to see your entire collection at a glance.
Jewelry Tree
A DIY jewelry tree is an adorable decor piece that also keeps your studs and hook earrings in place. The branches have holes for storing necklaces and bracelets, while the center has a tray for cuff bracelets or strands that don't need to be hung.