Introducing the
Multifunctional Stationery Desktop Storage Box with Multi-Layer Drawer
, the ultimate organizational solution for your home learning setup. This innovative storage box is designed to keep your stationery, supplies, and study materials neatly organized and easily accessible, creating an efficient and productive learning environment. With its versatile design, multiple compartments, and convenient multi-layer drawer, this storage box is a must-have for students, remote workers, and anyone seeking a clutter-free workspace.
The Multifunctional Stationery Desktop Storage Box offers a stylish and functional solution to manage your stationery essentials. The sleek and compact design fits perfectly on any desktop or workspace, optimizing space utilization while keeping your supplies within arm's reach. The multi-layer drawer system provides ample storage space for pens, pencils, erasers, paper clips, sticky notes, and other small items. With dedicated compartments and dividers, you can easily organize and separate different types of stationery for quick access.
Versatility is a key feature of the Multifunctional Stationery Desktop Storage Box. It not only helps you organize stationery but also accommodates a variety of other items essential for home learning or remote work. The additional compartments and drawers are ideal for storing USB drives, headphones, charging cables, notepads, calculators, and other study or work-related accessories. This multifunctional storage box ensures that all your essentials are neatly arranged, reducing clutter and enhancing efficiency.
The multi-layer drawer system of the storage box provides easy access to different compartments, allowing you to quickly retrieve or store items as needed. The smooth-sliding drawers ensure effortless operation and minimize the risk of items getting stuck or damaged. This convenient design saves time and promotes a productive workflow, eliminating the need to search for misplaced items or rummage through cluttered drawers.
Durability and quality are essential considerations when choosing a storage solution, and the Multifunctional Stationery Desktop Storage Box excels in both aspects. It is crafted from high-quality materials that are built to withstand daily use and offer long-lasting performance. The sturdy construction ensures stability, preventing the storage box from tipping or sliding during use. The durable finish resists scratches and marks, maintaining its pristine appearance even with regular use.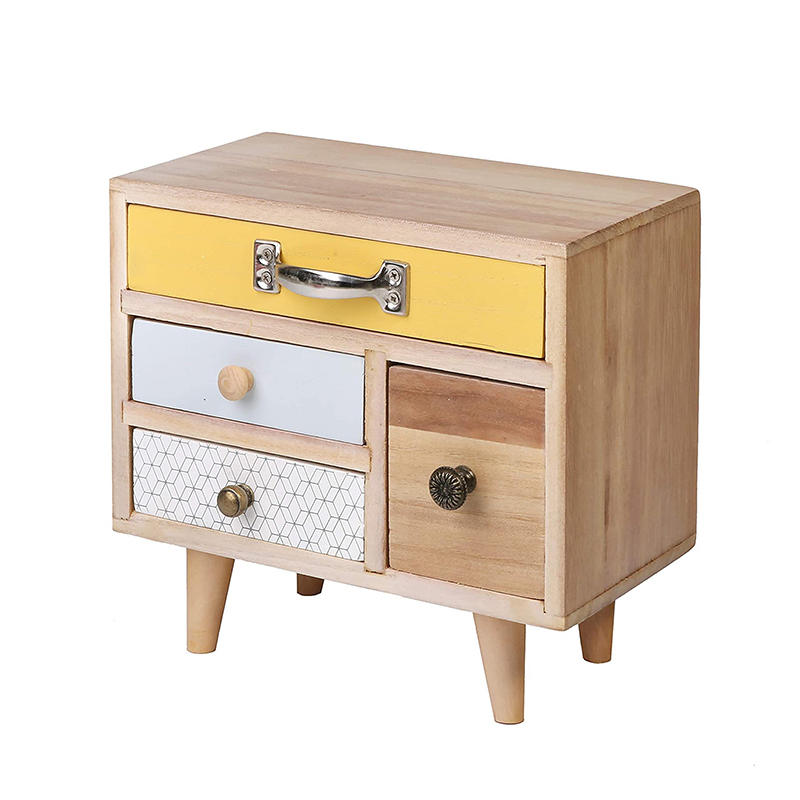 The Multifunctional Stationery Desktop Storage Box is designed with aesthetics in mind, offering a sleek and contemporary look that complements any home or office décor. Its clean lines and compact design make it a stylish addition to your workspace, elevating the overall aesthetics while promoting an organized and clutter-free environment. The storage box adds a touch of sophistication to your home learning or work setup, enhancing your focus and creating a pleasant study or work ambiance.
Easy assembly and maintenance are key benefits of the Multifunctional Stationery Desktop Storage Box. It comes with clear instructions and requires no specialized tools, allowing for hassle-free assembly. The storage box is also easy to clean, with surfaces that can be wiped down quickly to remove dust or spills. This low-maintenance solution ensures that your storage box stays in pristine condition, ready to support your learning or work endeavors.
Invest in the Multifunctional Stationery Desktop Storage Box with Multi-Layer Drawer and transform your home learning or work setup. Experience the convenience of having all your essentials neatly organized and easily accessible. Streamline your workflow, boost productivity, and create a clutter-free environment with this versatile and stylish storage solution. Take control of your workspace and enjoy the benefits of an organized and efficient learning or work experience.