The world of jewelry is filled with exquisite pieces that deserve to be displayed with elegance and style.
Acrylic jewelry display boxes
have become increasingly popular due to their versatility, durability, and aesthetic appeal. These transparent showcases offer a perfect combination of functionality and aesthetics, allowing jewelry enthusiasts and retailers to exhibit their collections in a captivating manner. In this article, we will explore the features and benefits of acrylic jewelry display boxes, highlighting how they enhance the presentation, protection, and organization of precious jewelry pieces.
Crystal Clear Transparency:
One of the most appealing aspects of acrylic jewelry display boxes is their crystal-clear transparency. The high-quality acrylic material provides a clear view of the showcased jewelry, allowing its intricate details, colors, and brilliance to shine through. The transparency creates a visually stunning display that enhances the allure of the jewelry, making it a captivating focal point for customers or admirers.
Excellent Durability:
Acrylic is known for its durability, making it an ideal material for jewelry display boxes. Unlike glass, acrylic is resistant to shattering, ensuring the safety of your valuable jewelry. Acrylic display boxes are also less prone to scratches and damage, ensuring long-lasting use. This durability allows you to confidently showcase your jewelry without worrying about accidental breakage.
Versatile Design Options:
Acrylic jewelry display boxes come in a wide range of designs and configurations to suit various needs. Whether you prefer simple, minimalist designs or intricate multi-level displays, there is an acrylic box to match your preferences. Additionally, acrylic can be easily molded and shaped, allowing for custom designs and unique display solutions tailored to specific jewelry collections.
Protection from Dust and Damage:
Jewelry is delicate and susceptible to damage from dust, moisture, and other environmental factors. Acrylic jewelry display boxes provide a protective barrier, keeping your jewelry safe from dust, fingerprints, and potential scratches. The transparent nature of acrylic allows you to showcase your jewelry while providing a secure enclosure that maintains its pristine condition.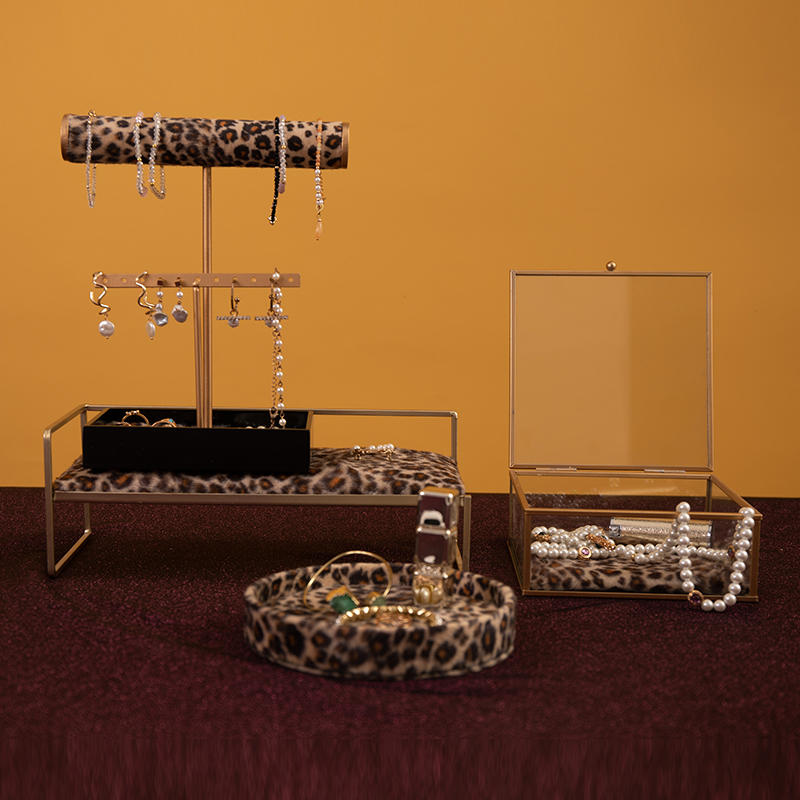 Organization and Accessibility:
Acrylic display boxes offer excellent organization and accessibility options for jewelry collections. They typically feature multiple compartments, drawers, or display tiers, allowing you to categorize and arrange your jewelry by type, style, or any other desired criteria. This organization makes it easy to find specific pieces and ensures a clutter-free display that enhances the overall presentation.
Easy Maintenance:
Maintaining the beauty and cleanliness of acrylic jewelry display boxes is a breeze. The smooth surface of acrylic can be easily wiped clean with a soft cloth, removing any dust or fingerprints. Unlike some other materials, acrylic does not require special cleaning agents or extensive maintenance, making it a convenient choice for busy jewelry enthusiasts or retailers.
Acrylic jewelry display boxes offer a perfect blend of functionality and aesthetics, allowing you to showcase your precious jewelry pieces with elegance and style. With their crystal-clear transparency, excellent durability, versatile design options, protection from dust and damage, organization capabilities, and easy maintenance, acrylic display boxes provide an exceptional platform for presenting and safeguarding your jewelry collection. Whether you're a jewelry enthusiast looking to showcase your personal collection or a retailer seeking an eye-catching display solution, acrylic jewelry display boxes are a versatile and reliable choice that adds a touch of sophistication to any setting.